Getting real sick of your shit, startups. These marketing emails are not cute. They are (in order) condescending, creepy, and insulting.
Boatbound


No, I didn't forget, but thanks for making me think for a second that I had.
Bitbucket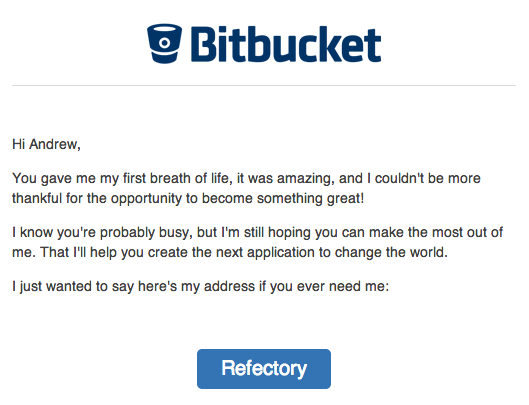 Is my repo gonna commit suicide unless I stay with it? Does it need me to love it forever?
Homejoy


Forwaded from a friend, but I got this one too. No, Homejoy. Actually, I can take care of myself without you. You're convienent. When you're not insulting me.