It's been a busy week. We finished loading out of Hotel Kabuki on Monday, got half-dead sick on Tuesday, moved Thursday, and made my first deploy on a new venture on Friday. I'd say today I rest, but I'm really just starting to be active again.
GaymerX

The big one. It's been more than a year in the making. I've put a lot of work into the tech stack over at GaymerConnect. GaymerConnect is the online social network behind the con; GaymerX (formerly GaymerCon) is the convention itself. What does GaymerConnect do? Manages the convention schedule, registration and badge sales, allows users to vote for what panels they want to see, provides a forum for discussions around queer gaming, and allows gaymers to connect with each other before, during, and after the convention. It's GaymerX for the rest of the year.
I am very proud and distinctly honored to have been a part of GaymerX from day zero. I haven't been in the news, or on the interviews; I've always been better at leading from the background. I haven't even had much of that to do. Matt, Toni, Kayce, Riza, Adam, Scott and the rest have done such an incredible job pushing forward with events, guests of honor, artists, vendors, and sponsors that I've been largely free to do engineering and manage the tech team. Kudos to Noah, Andrew, Christian, Gabriel, and everyone else who has helped on the technical side of things.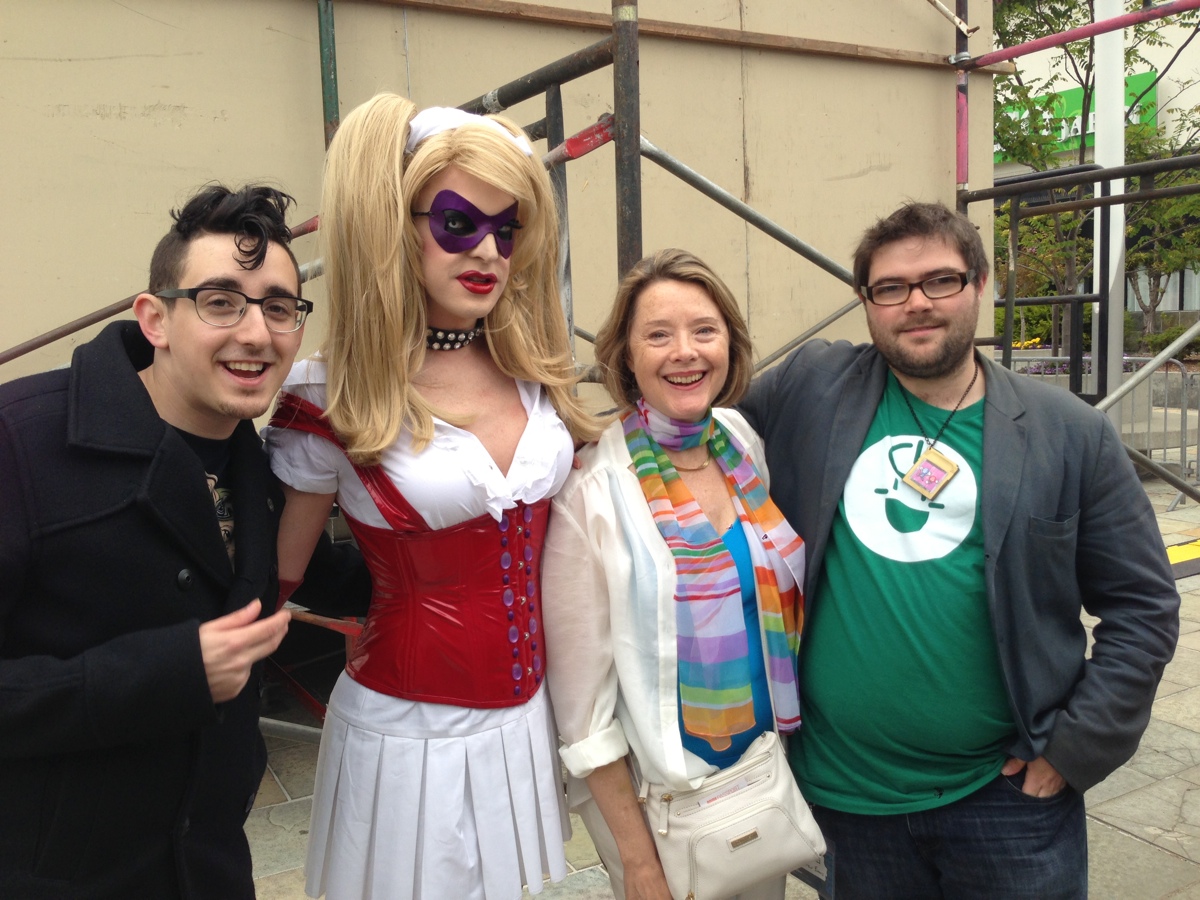 The event was everything I could have hoped for. We had a huge turnout, with over two thousand badges sold. We never had to call the police or hotel security. We had a VIP party with free booze, and a dance / rock / music concert without anyone going off their rocker. We had zero complaints of racism / sexism / ignorance. Westboro Baptist Church did not show up. Wait times for registration never went above 45min.
Our Bosses of Honor and panelists were universally awesome, and it was a pleasure getting to talk to Zach Weinersmith, Ellen McClain, John Patrick Lowrie, Pandora Boxx, Christine Love, Porpentine, and everyone else. There were many I didn't get to meet up with, like Matthew Michael Brown and our representatives from EA and Bioware - I wish I'd had time. Only good news and kind words from everyone.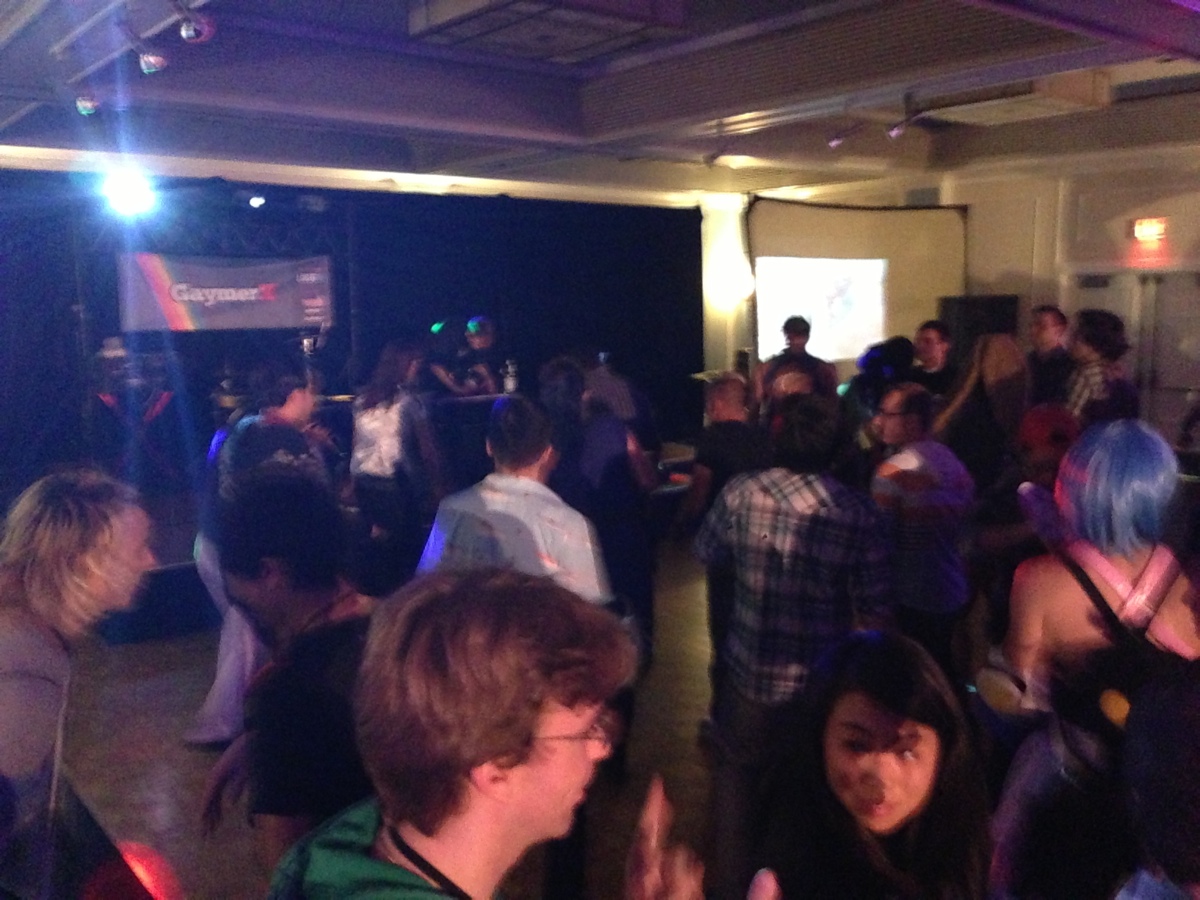 Additional thanks to our amazing artists - Zeke Mystique, Aethernaut, F3ral / You're Mine, and of course, some of my favorite peeps EVER, the mighty, invincible Crashfaster. And a further huge thank you to our game room partners, The Big Anime Game Room - we love you very much.
By every possible measure, the con was a huge success. I've had a lot of highs and lows this week - happiness in the con's success, sadness that it was over so quickly, pride in my friends and fellow queer geeks, excitement about next year, and nostalgia for the emotional highs and good times. I'm still working through it all. But one thing I'm sure of: this is a real high point in my life. Running a con is something I've always wanted to do, and even though my work at the con was limited, I feel like I've made a big contribution and I'm happy I got to do so.
I have more work to do. Like most of the rest of the staff, I have a full time job to go to, but I'll continue working on GaymerConnect throughout the year. By next con it will be bigger, better, more polished, and with clearer functionality. I'm looking forward to it, and I hope you are, too.
My most heartfelt thanks to everyone.